Information For The Retreat
Reset mentally, physically and emotionally in our amazing Nepal Retreat "Self Discovery – Through Paths of Yoga""Yogah Karmasu Kaushalam"- enhance your skills through yoga.
Located at the top of Nagarkot hill, Hotel Country Villa offers the best view of the spectacular show upfront. It encapsulates all the elements that set Nagarkot apart. It showcases nature at her best.
Explore and experience the authentic Nepali life and culture. Enjoy nature, sightseeing, hiking, food, relaxation and yoga.
The beautiful and  peaceful environment of Nepal, daily yoga sessions, detox, breathing sessions, sound healing, meditation and mindfulness sessions along with yoga knowledge will bring you back to your natural state of calmness and inner peace.
Self Discovery – Through Paths of Yoga Retreat have so much to offer to zen-seekers who want to partake in the unification of their mind, body and soul.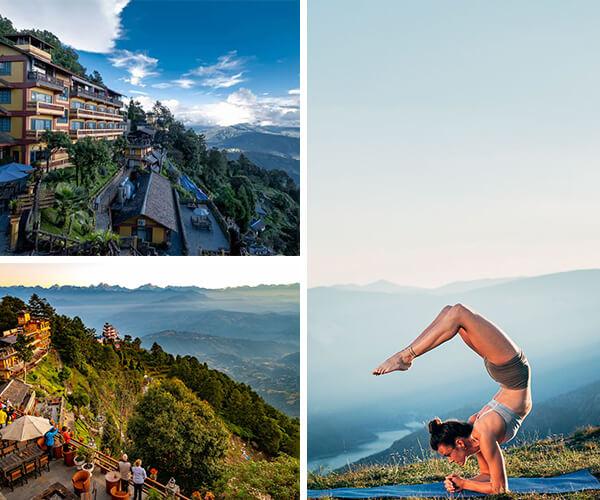 Some Sightseeing Locations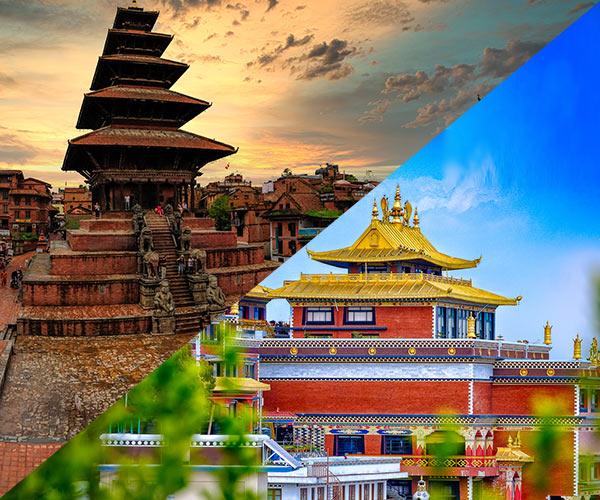 Bhaktapur Durbar Square" the city is also known, is a museum of medieval art and architecture with many examples of sculpture, woodcarving and colossal pagoda temples consecrated to different gods and goddesses which is 15 km far from Kathmandu. It is a conglomeration of pagoda and shikhara-style temples grouped around a fifty-five window palace of brick and wood. The square is one of the most charming architectural showpieces of the Valley as it highlights the ancient arts of Nepal.
Kathmandu valley, perfect for the short escape for relaxation as it is far from the hustle and bustle of Kathmandu, with no pollution, and the air is so fresh and cool. The religiously important Namobuddha, surrounded by a serene environment and green hills, is gaining fame as an important Buddhist pilgrimage site.
We have limited spots available for this retreat, so please do make your reservation at the earliest.
Book Now