"Yogaashram's Corporate Yoga Programs for Happier and Healthier Employees
The employees today work for longer hours on an average in a deadline-driven environment. Yoga and Meditation can be especially beneficial for corporate employees due to the fast-paced nature of their work. 
Here are the different sessions we offer for corporate employees: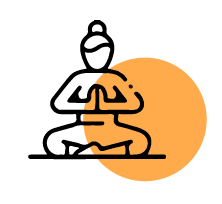 Stressed employees create unhappy work environments, which can bring down your organization's productivity. Our deeply relaxing guided meditation sessions can bring down the stress levels at work, and enhance productivity.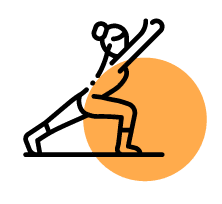 A desk-job typically involves long hours of sitting which affects the spine and neck, causing back pain, and a stiff neck. In Yogaashram's Spine Care session, we focus on back and neck stretches to protect the health of the spine.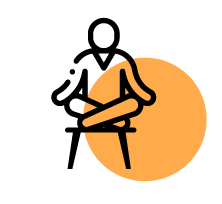 Chair Yoga makes it easy to practice yoga postures while seated on a chair. It is especially beneficial for those who spend long hours at work. The key advantage – you don't need a mat or extra space to hold this session.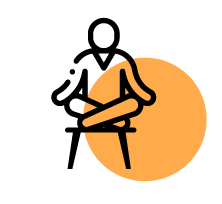 Sitting long hours, hunched over a laptop, hand on the mouse, can cause stiffness in the fingers, wrists, shoulders, and knees. In our special session, we focus on different joint movements to enhance the health of the joints.
To deal with high levels of stress and anxiety at the work place, Yoga Ashram has cleverly designed unique programs for corporates under Corporate Yoga.
"Free for everyone in your offices"
As a part of Yoga Ashram Corporate Wellness Program, we are happy to offer your company a 30 minuts complementary desktop yoga and meditation session.
What they've said about us
"We recently had Yoga Ashram and the team to run an hour developing session. We had a fun, interactive session. Coming out of that experience, felt high amount of energy flowing. Yoga Ashram & team provided a fun, interactive experience. We have felt the engagement level of our employees pump up and look to have many more events with Yoga Ashram."

Baker Hughes
"It was a great pleasure to have Yoga Ashram Team at our office for one hour of refreshing corporate yoga session. They were indeed a great gift to us by KCI Management. During this duration of time Spacewell Team had a great unwinding session with simple and relaxing yoga breathing and stretching. Moreover, this breathing and stretching exercises got all of us into a different level of positive energy. We realised that in so little time we manage to feel stress free and happy. Corporate yoga by Yoga Ashram is a great start to a more alert and active day which is a great benefit when it comes to our daily busy routine."

Spacewell Team
 Our Clients