Our Instructors
Meet the yoga experts of the Yoga Ashram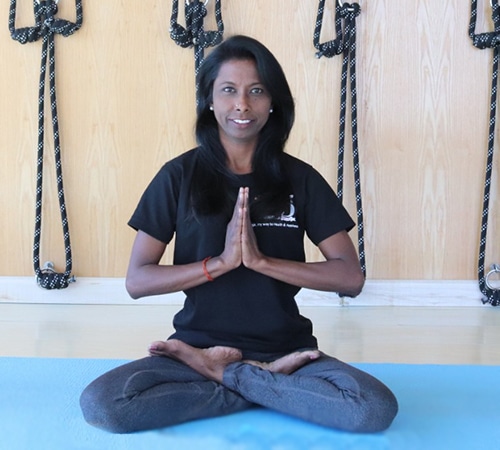 Kavita Pillay
Has over 15 years of experience in yogic sciences. She holds two Masters Degrees – Master in Human Consciousness and Yogic Science as well as a Masters in Philosophy – Yoga Nidra. Since 2015, Kavita has been a yoga teacher trainer – conducting teacher training programs in Rishikesh (India) as well as in Dubai. Kavita's areas of specialization are Traditional Hatha Yoga, Iyengar Yoga, Ashtanga Vinyasa, Power Yoga, Chair Yoga, Therapeutic Yoga, Pranayama, Yoga Nidra, Mantra chanting and Meditation. Our students find her simple, clear, and straightforward way of explanation very helpful.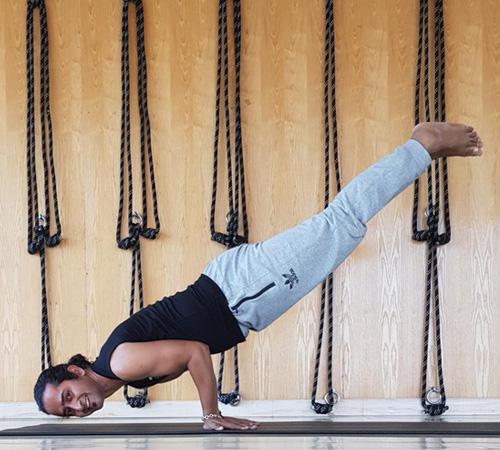 Munishwer Goswami
is a passionate, inspiring and a highly skilled teacher dedicated to uplifting his students. While his involvement with Yoga began in 2003, his passion intensified and soon became a way of life by 2005. Munishwer's thirst for Yogic knowledge took him to many ashrams all around India where he studied traditional scriptures of Yoga, Yoga in different societies, Yoga and Psychology, Pranayama, Cleansing Processes of Kriya Yoga, Anatomy, Yoga Therapy including treating Diabetes, Stress, Obesity, Back ache, and Digestive Problems, also assisting women during pregnancy. Munish also holds a master's degree in yogic science, and multiple diplomas in human consciousness, yoga, and Sanskrit.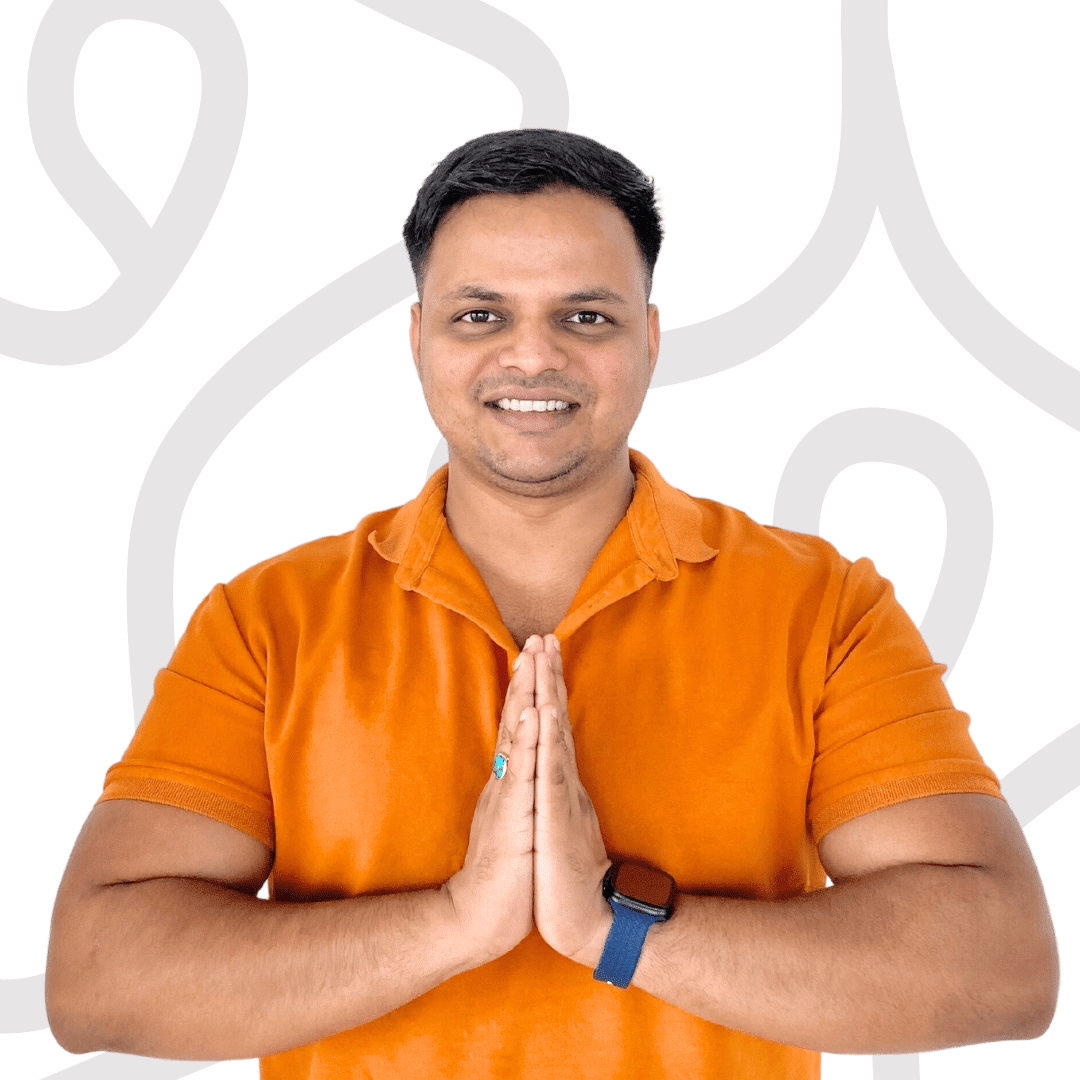 Vibindas Ainikkal
has close to 12 years of experience in clinical yoga therapy – he has successfully worked with hundreds of clients on their spinal, joint-related, and muscular issues. Vibin, as he is popularly called, also specializes in Martial Arts – Kalari and Karate, Ayurveda, Pranayama, Shatkarma, Panchakarma, Sivananda Yoga, Weight loss, Yoga Anatomy, physical instructing, and fitness training. His well-rounded, and up-to-date training along with more than a decade of work experience gives him a holistic perspective on each student's progress.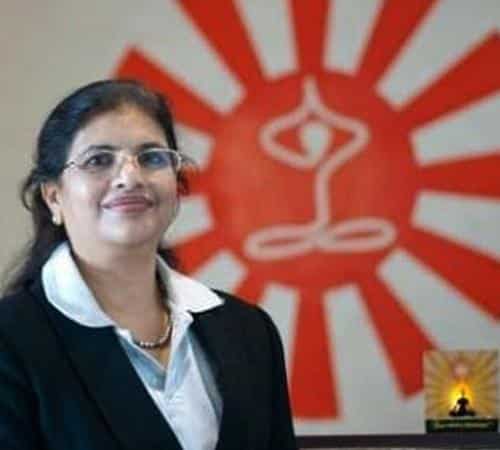 Dr. Jaya Harikumar
Is a yoga, wellness, and metaphysical teacher with a doctorate in Metaphysics from University of Sedona. For the last 15 years, Jaya has been working as a yoga teacher, Ayurveda & Vaastu consultant, and life coach. She is also known for her kind, warm, and loving presence as well as for being a powerhouse of yogic knowledge and holistic living. Hailing from Kerala in India, Jaya has lived in Dubai for the last 35 years. Prior to co-founding Yogaashram in 2014, Jaya worked with Emirates Airlines, giving her a well-rounded outlook on maintaining a yogic lifestyle. Jaya is ERYT-200 and YACEP.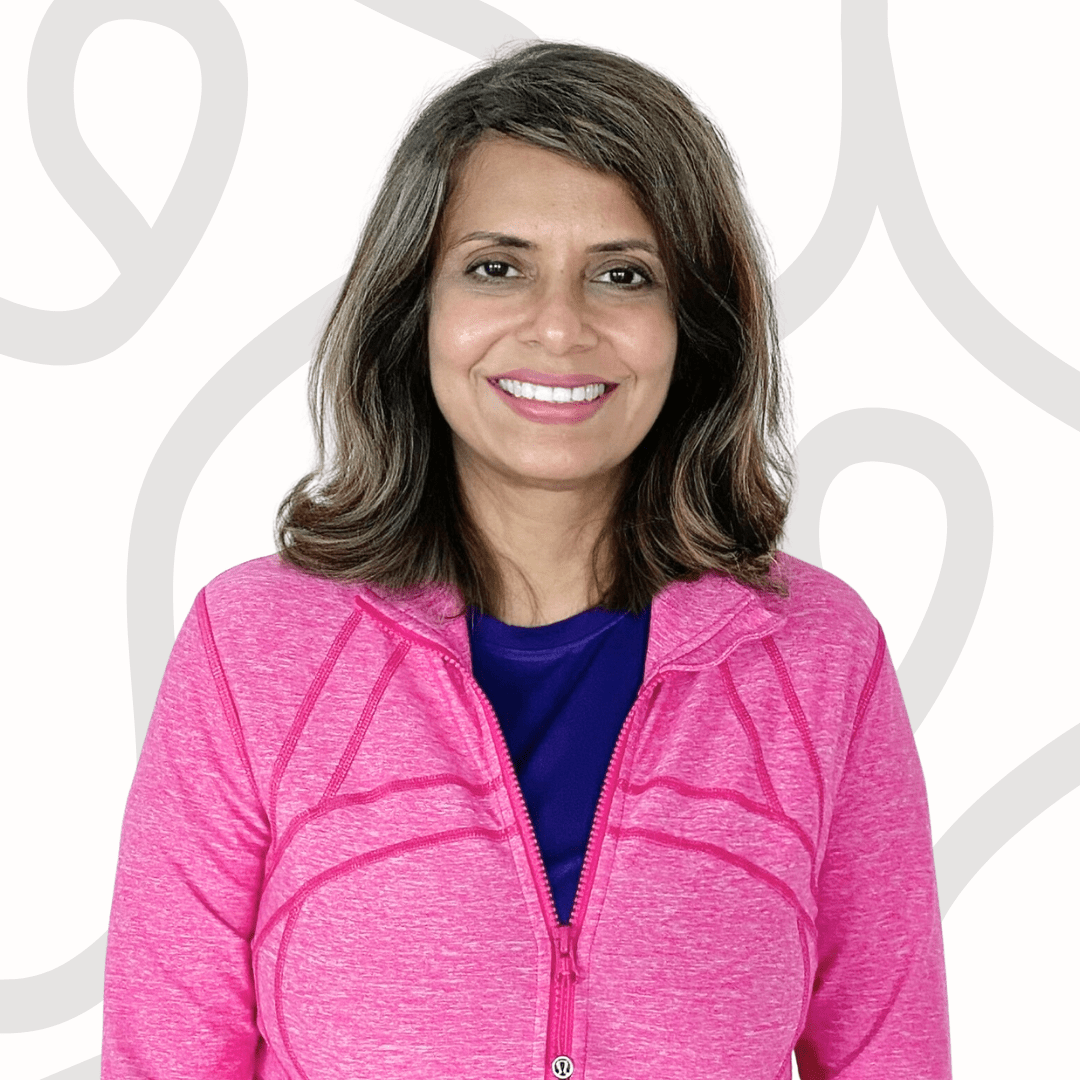 Harsha Varyani
Is one of the co-owners of Yogaashram. Harsha has been practicing Kundalini yoga, Sri Sri Yoga, and integral yoga for over 20 years. She loved Sri Sri Yoga the most which healed her and prompted her to become a Sri Sri Yoga teacher in 2005. Known for her gentle voice and calming presence, her meditation sessions are deeply relaxing. Being a Singaporean citizen, a commerce graduate from NUS, and with corporate experience in Deloitte, Harsha well understands the needs of a modern yoga professionals. Harsha is RYT-500 and ERYT-200.
Shashank Petwal – RYT 500
Shashank Petwal brings with him more than eight years of consistent practise and teaching experience. Added to his experience he has learnt Ashtanga Vinyasa from Sthalam 8 Mysore and Iyengar Style from Yoga Study Centre. He also learnt Body Opening for body stiffness from Satyam Vedic Kendra in India. He has done his Yoga Teacher training program 500 hrs from Rishikesh Yogpeeth. He has led Yoga Teacher Trainings in Rishikesh Yogpeeth for three years and continues his journey in Yoga Ashram in Dubai. Hes currently pursuing his Masters in Yogic Science from Uttarakhand Open University, Haldwani, Uttarakhand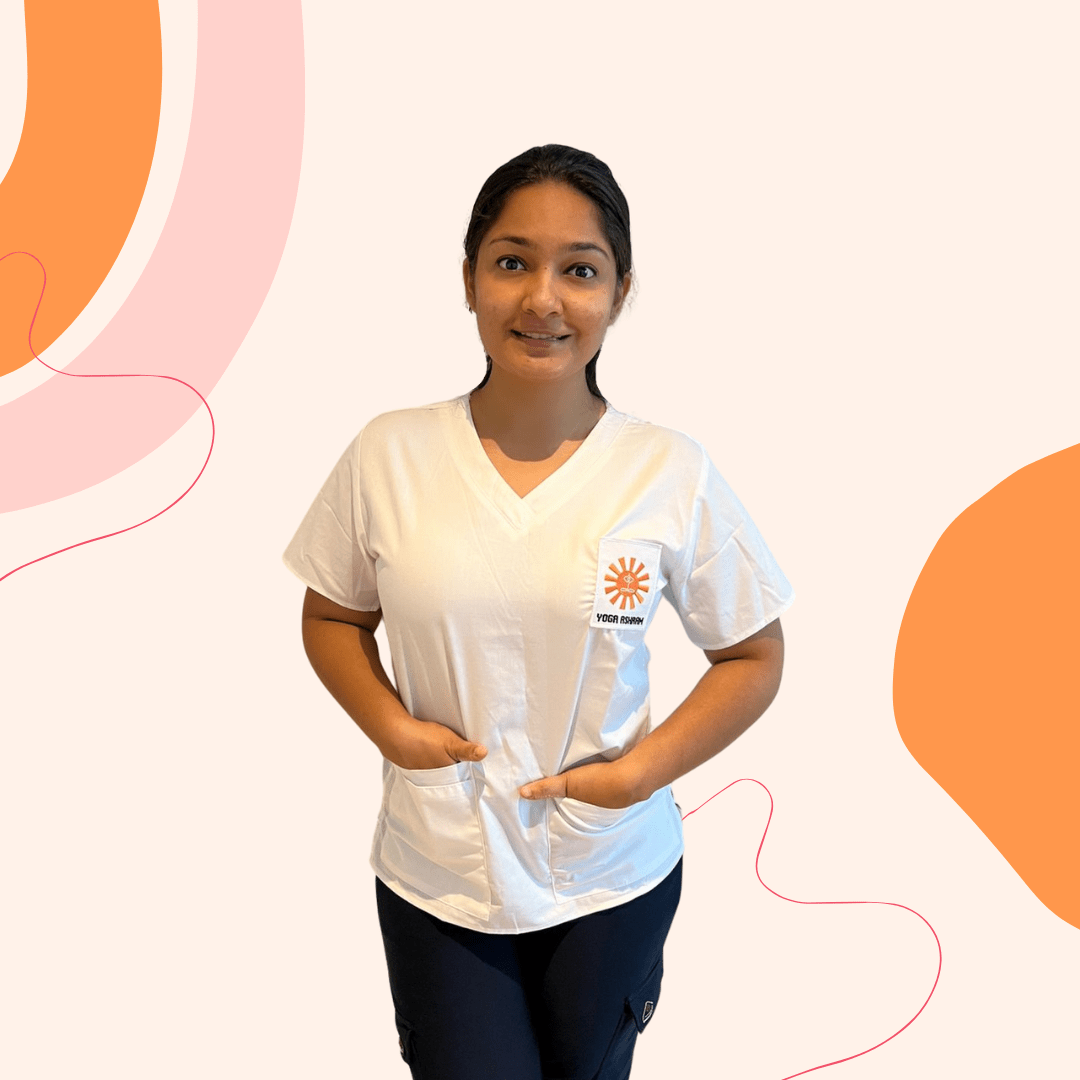 Dhvani Thakker
Dhvani graduated with a Master's degree in Physical Therapy (Orthopaedics) from Maharaja Sayajirao University, Vadodara, India (Year 2013-2017). As a licensed Physiotherapist registered by the Dubai Health Authority and the Indian Association of Physiotherapists. After her Post Graduation Diploma in Dietetics & Nutrition from Symbiosis College, Pune (2018-2020) She got Certified in STOTT Mat Pilates (2019), Yoga & Prenatal and Postnatal Rehabilitation (2018) thus, she offers a Holistic approach in treating every condition.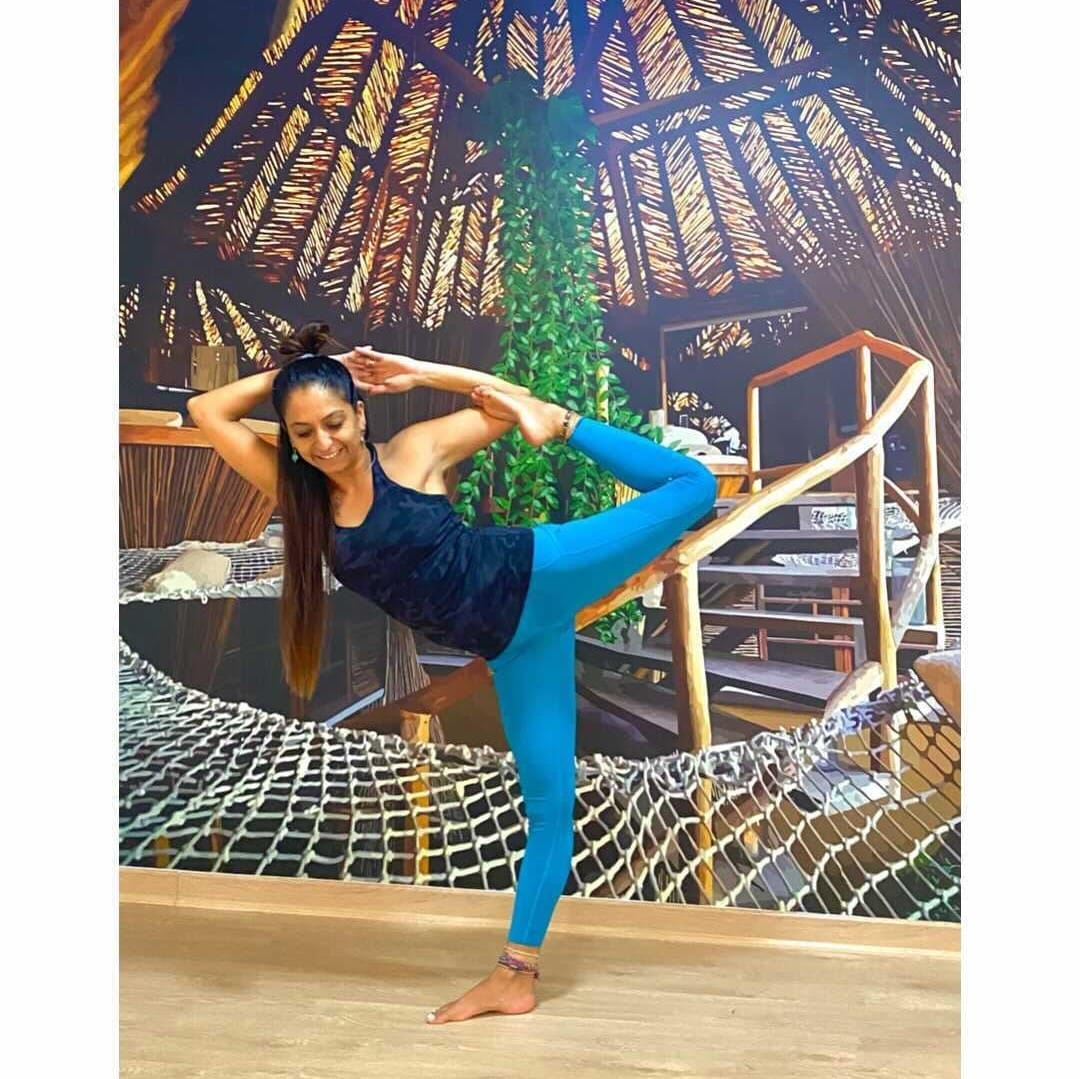 Samaneh Mojaveri
Samaneh, or Sam, as she's fondly called, has been a yoga teacher at Total Yoga Dubai for couple of years. An ex-HR director for an Oil/Gas company who worked 24 hours, Sam made yoga her career for the love of it. Her energy, positivity, compassion, and teaching skills make her unique as a yoga teacher. As much as she loves yoga, she is also fond of trekking ,swimming & Dancing. The Total Yoga form of yoga balances fitness training and mindfulness practice for a holistic experience. It comprises classic Hatha yoga, Power yoga, and Vinyasa flow. Now you can train with Sam in the unique Total Yoga style of yoga and meditation from anywhere in the world through her studio and online classes
Chandnee Kaurani
Is an ERYT 500 hours Yoga Alliance teacher trainer, PGDYEd, Level 1 &2 certified Sound healer and an attuned Reiki master practitioner. She began her journey with yoga when she was in her teens and has over 1000 hours of study, practice and teaching experience. She believes in spreading positivity through her yoga sessions and helps her students find greater depth and awareness. Apart from the UAE, Chandnee has taught yoga in several different countries –India, China, UK, and Taiwan.
Your turn to make a move!
Get in touch with Yoga Ashram expert teachers & start your journey to Real Yoga
Learn More